Explore life on your own terms with the I-110, an ultra-durable speech generating device built for communication on the go. This touch screen tablet enables people who cannot speak to break boundaries, without breaking their device.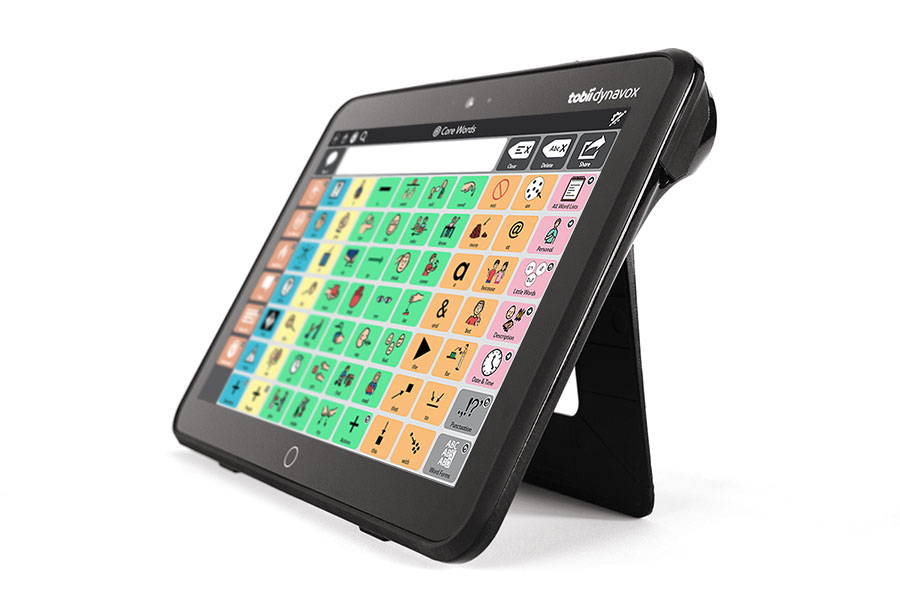 The I-110 is custom-built for augmentative communication on the go.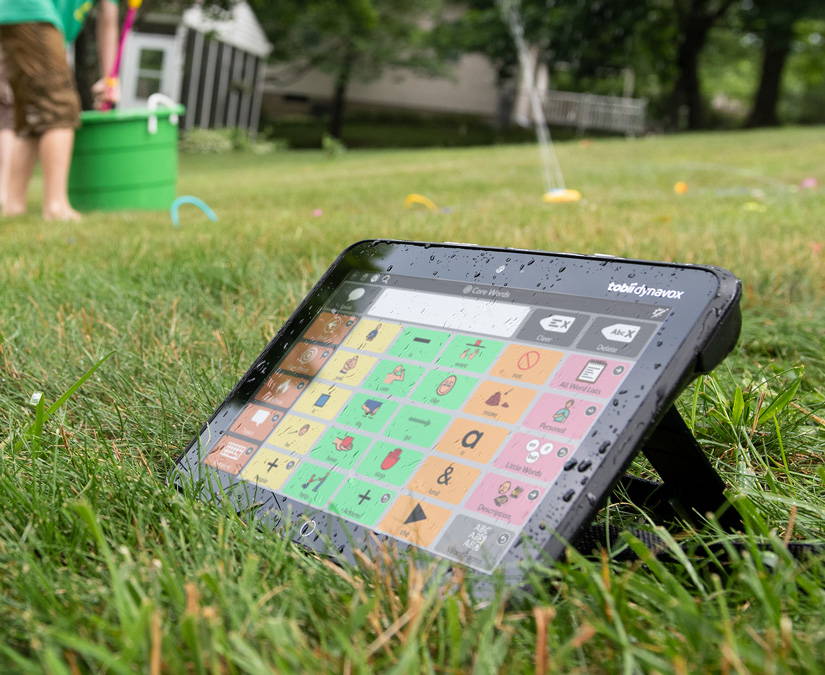 This rugged device is made for real life with an all-day battery. It's ready for wet grass, rain showers and spills with a water-resistant design. Grab it on the go and put it down where you like thanks to an integrated kickstand. If it drops, the Gorilla Glass screen offers added protection.
---
The I-110 is tailor-made for AAC (augmentative and alternative communication) including powerful outward-facing speakers to ensure your voice is heard, access to the device via touch, scanning or headmouse and a choice to either mount it to a wheelchair or carry it with you.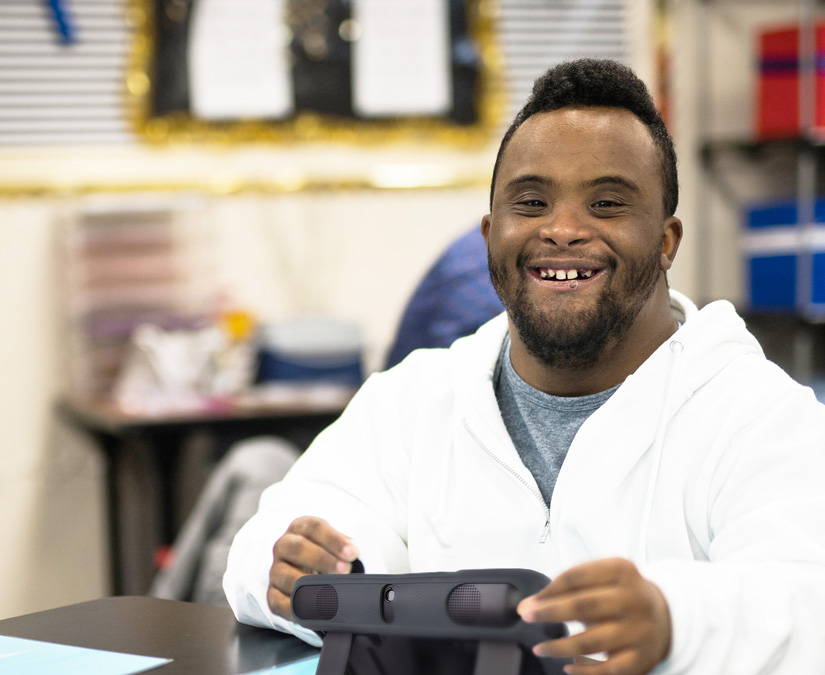 ---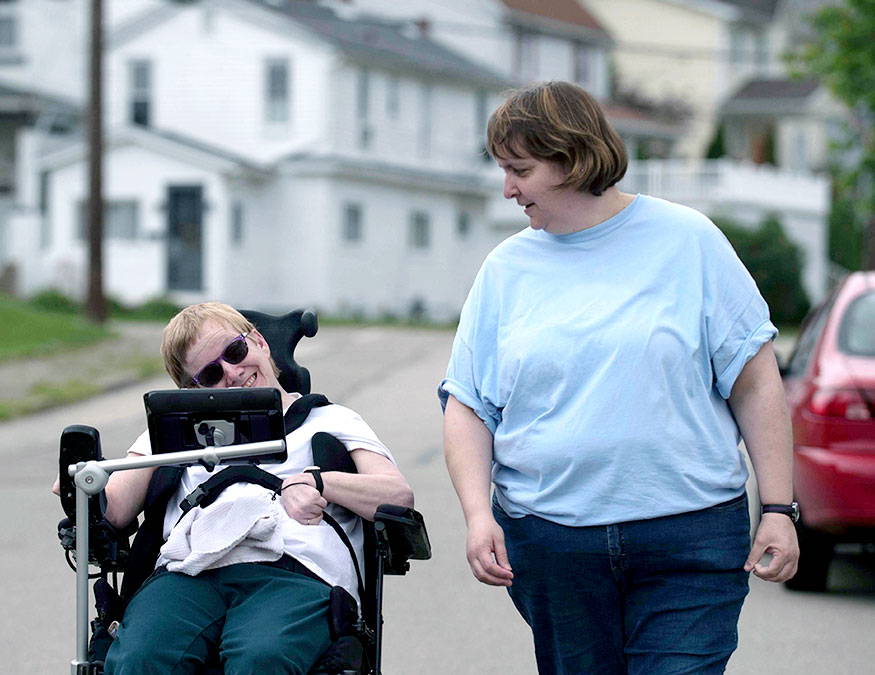 Designed with your needs in mind for the life of the product, the I-110 comes pre-installed with a range of communication apps and resources. It offers the AAC solution that meets your needs, regardless of age or literacy level, and evolves with you as your needs change.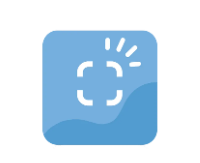 An instant scene-based language learning app that turns everyday moments into learning opportunities.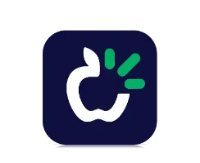 A flexible AAC software offering a choice of solutions to meet different needs, complete with tools and resources.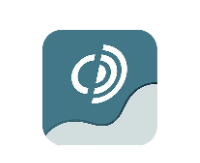 A comprehensive text-based AAC solution for literate individuals with language disabilities.
Whether you're an emerging, symbol-based or literate communicator, our pre-installed software lets you start at any point on your journey then adjust to your changing needs.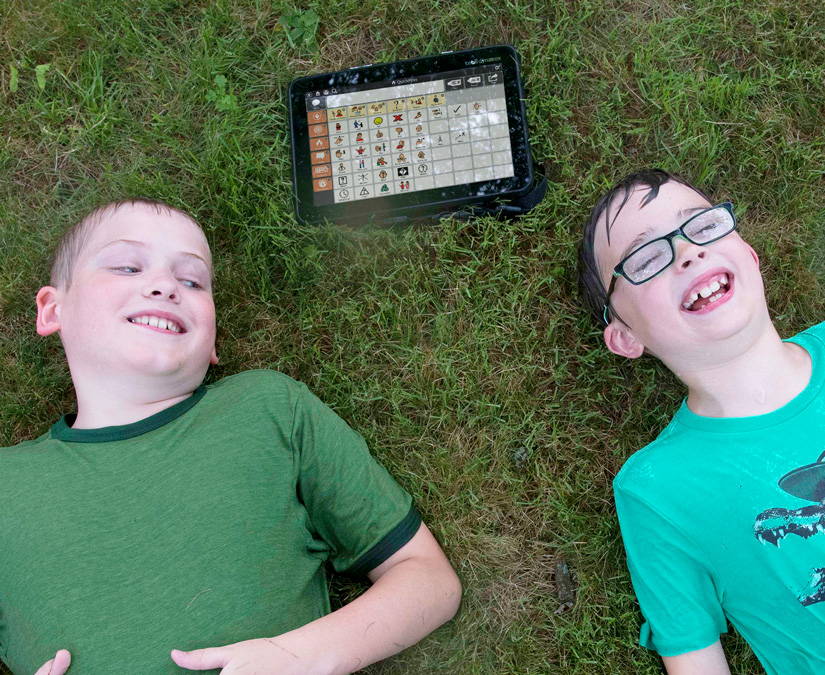 Enables a path to communication and literacy at all stages of speech and language development. This symbol-supported app is designed to grow alongside the communicator.
---

Helps literate individuals with verbal communication difficulties communicate more efficiently by converting text and images into speech and offering e-mail, SMS, telephone, and control of the home environment.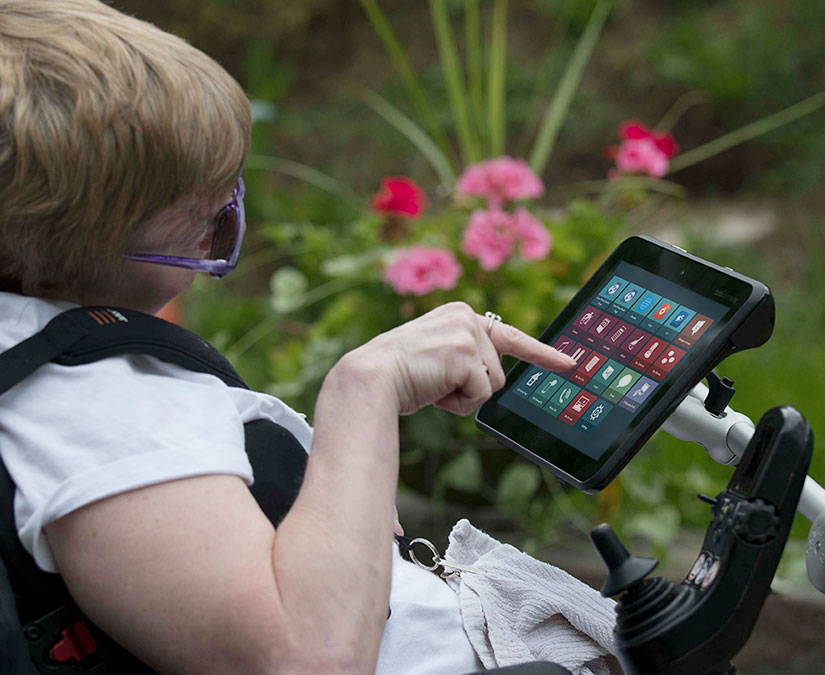 ---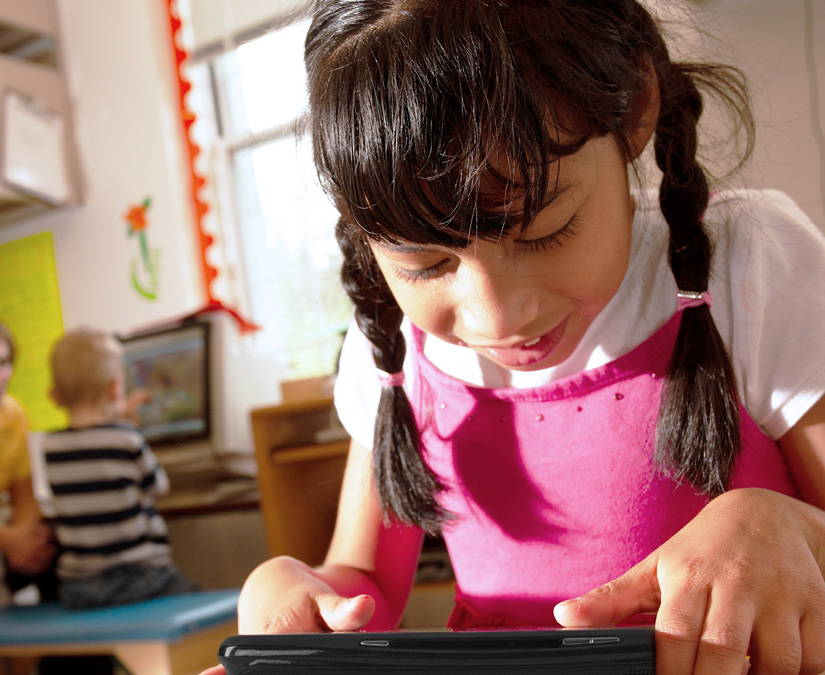 Turns everyday moments into learning opportunities. Designed for those who can't speak, it lets you take photos and tag them with recordings for natural, spontaneous communication.
Additional apps & resources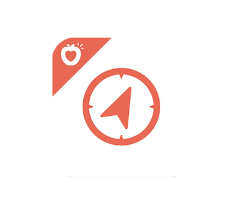 A free companion app for TD Snap, packed with clear, simple advice to help you succeed with AAC.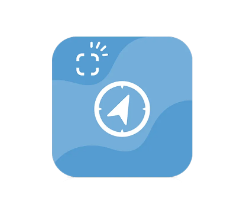 A free companion app for Snap Scene, packed with expert advice to help jumpstart the learning process.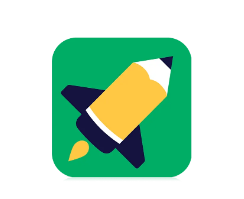 Boardmaker Student Center
An app for students of all abilities to access customised visual supports and symbol-adapted material assigned by their educators.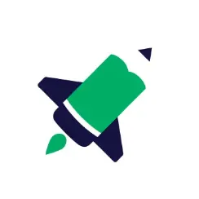 A powerful special education tool for creating custom teaching materials, with access to 45,000+ PCS®.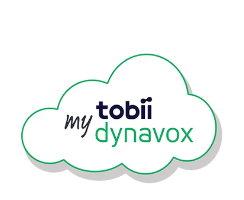 A free, cloud-based resource for backing up and managing Tobii Dynavox apps and sharing among your communication team.
Accessories included with the I-110
I-110 comes with several accessories included in the box, which are also available to buy separately as spares.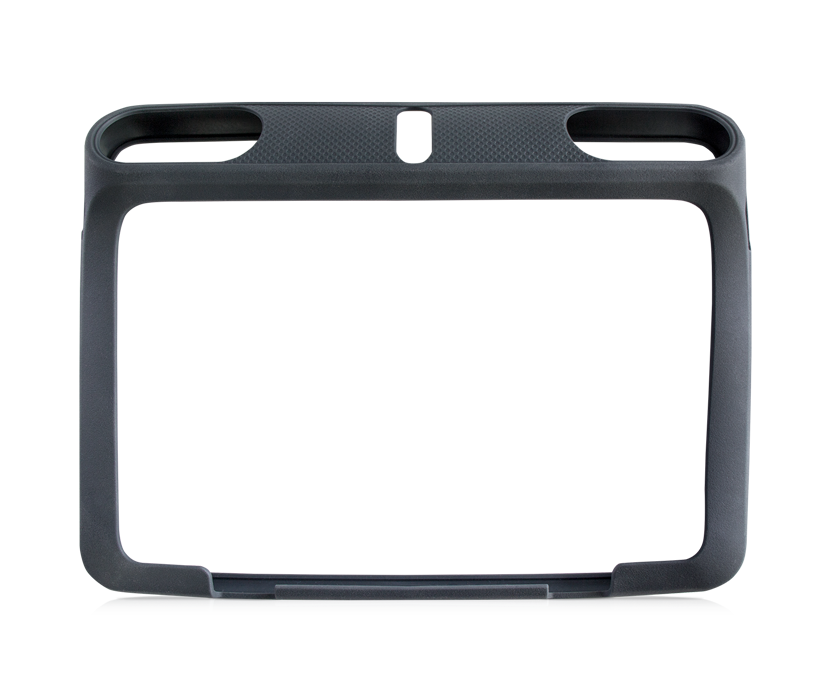 Get extra protection with a shock-absorbent case.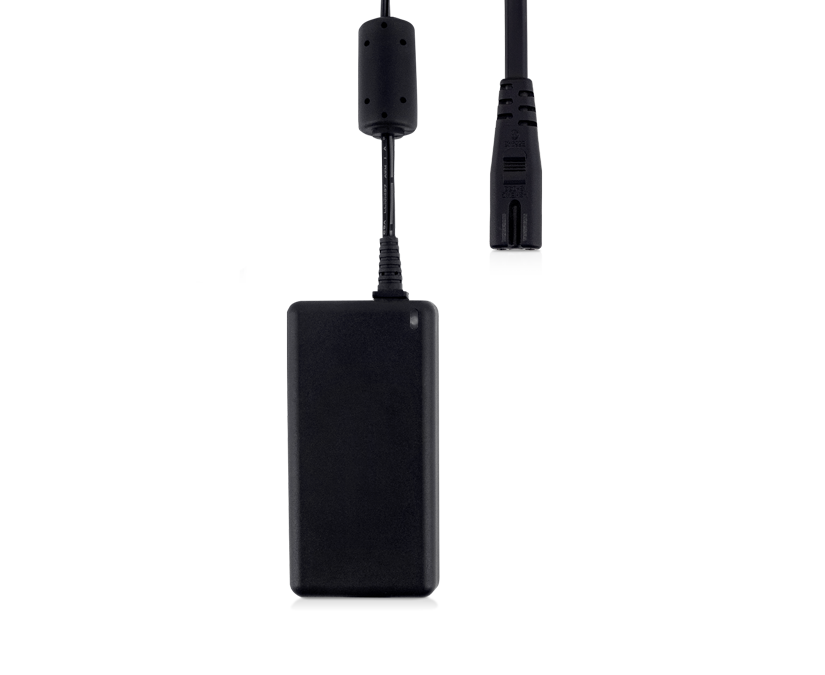 Stay charged up and ready to communicate all day.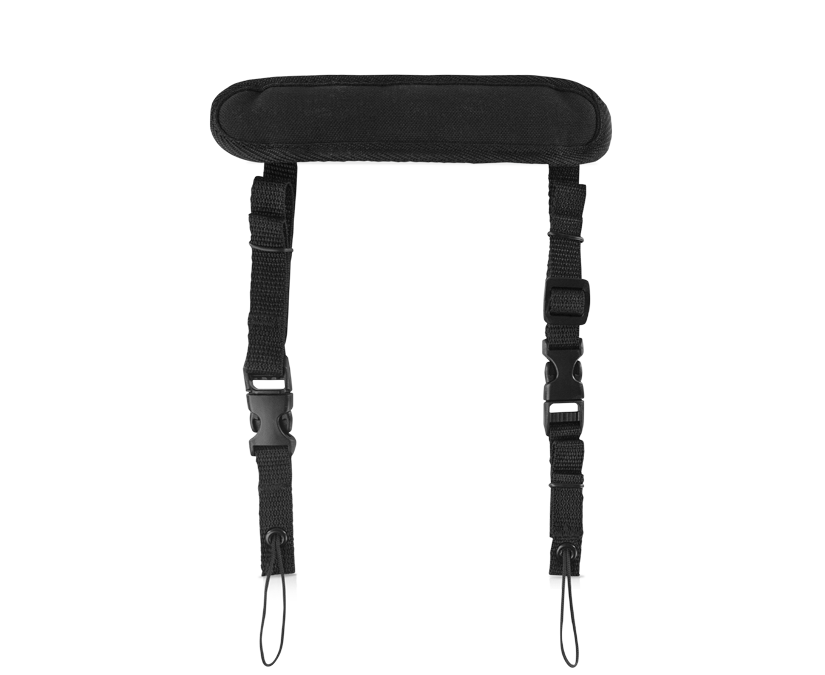 Take your device with you anywhere hands-free for more convenience.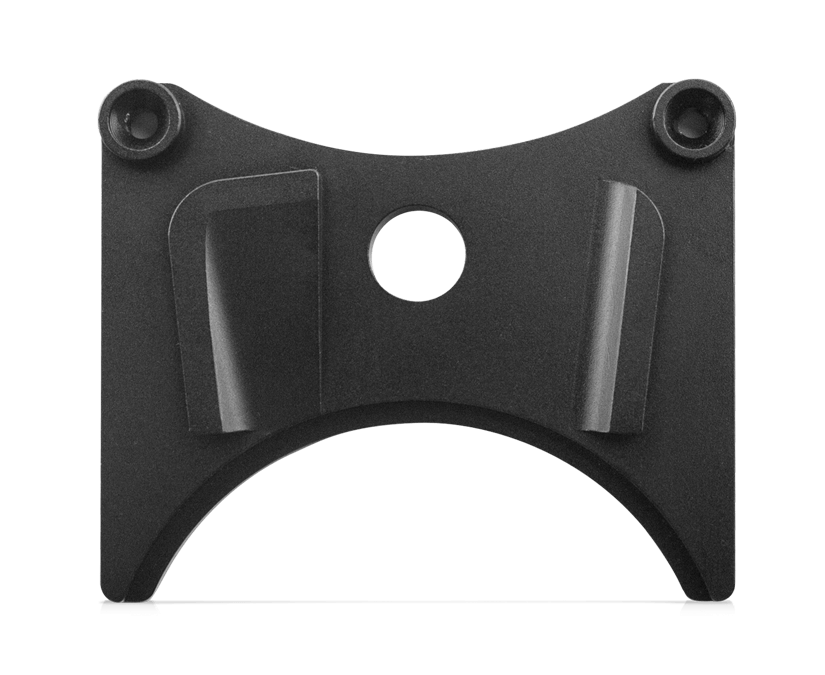 Quick Release
Adapter Plate
Mount your I-110 with a ConnectIT Adapter Plate. One of two options included.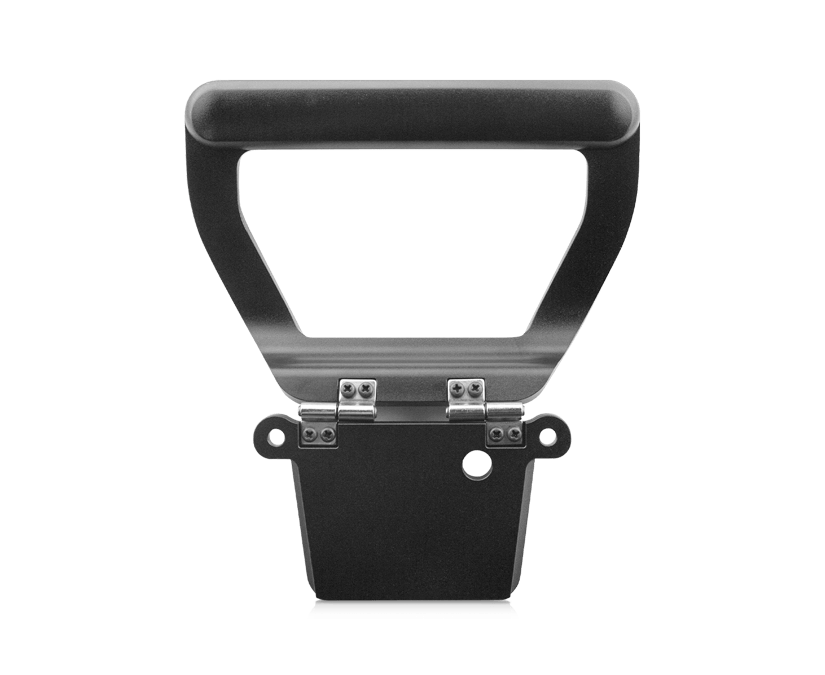 Mount your I-110 with a ConnectIT Mount Plate and handle. One of two options included.
Customise your device with additional accessories.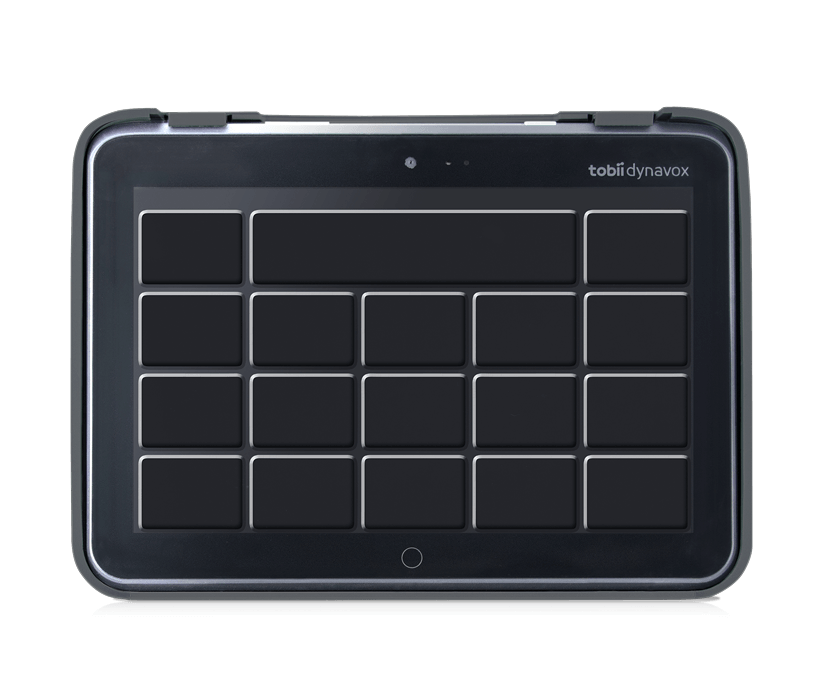 A grid plate that attaches to your I-110 for improved access.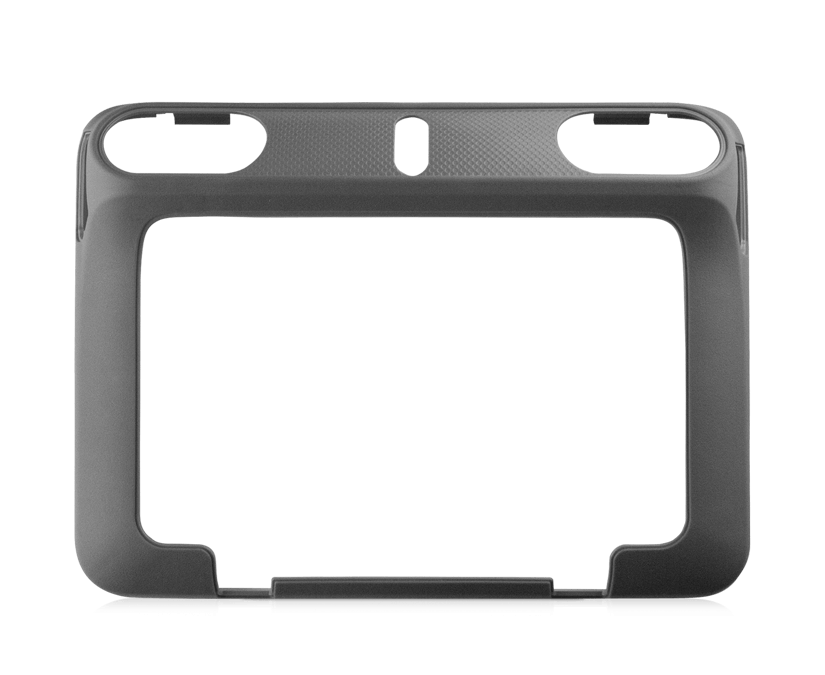 A sturdy snap-on case with integrated clips to secure a Keyguard to your I-110.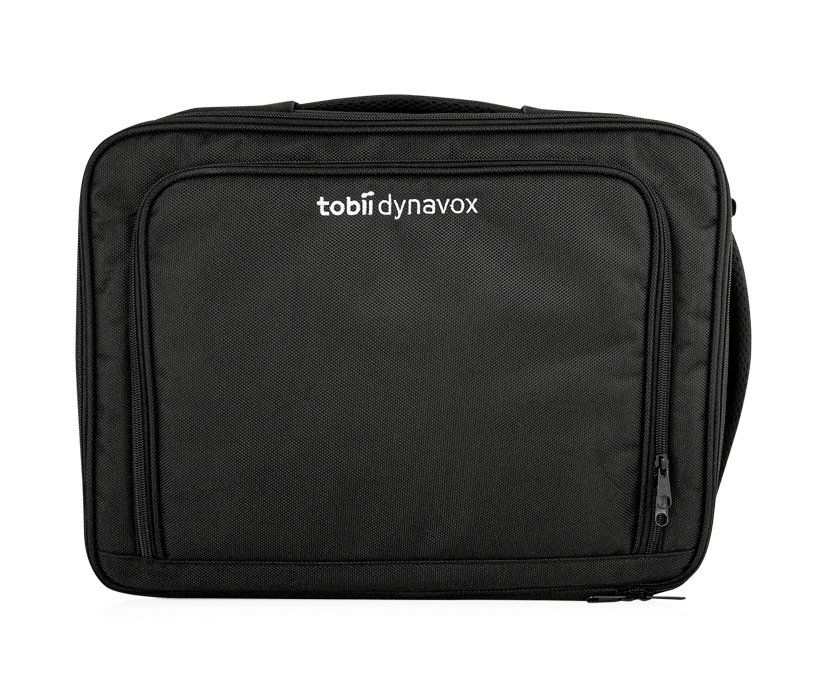 A soft-sided travel bag for style and added protection.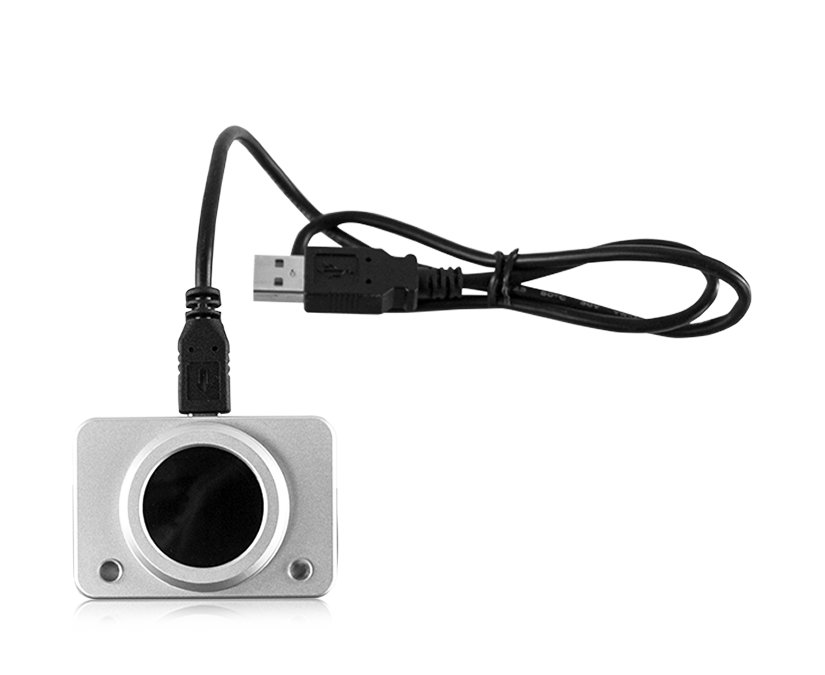 A head-controlled mouse for hands-free access to electronic devices.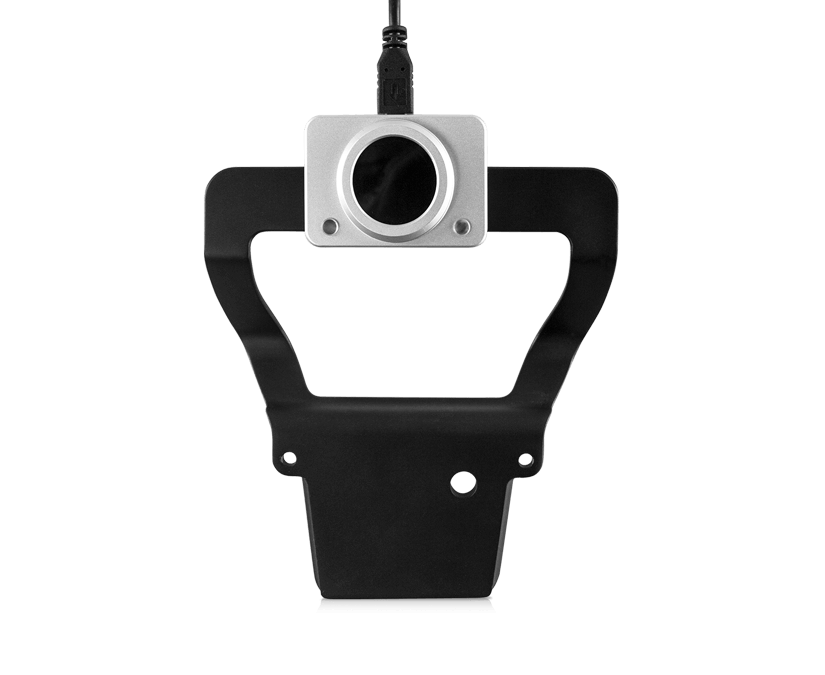 Origin HeadMouse Nano Bracket
A bracket to attach an Origin HeadMouse Nano to an I-110.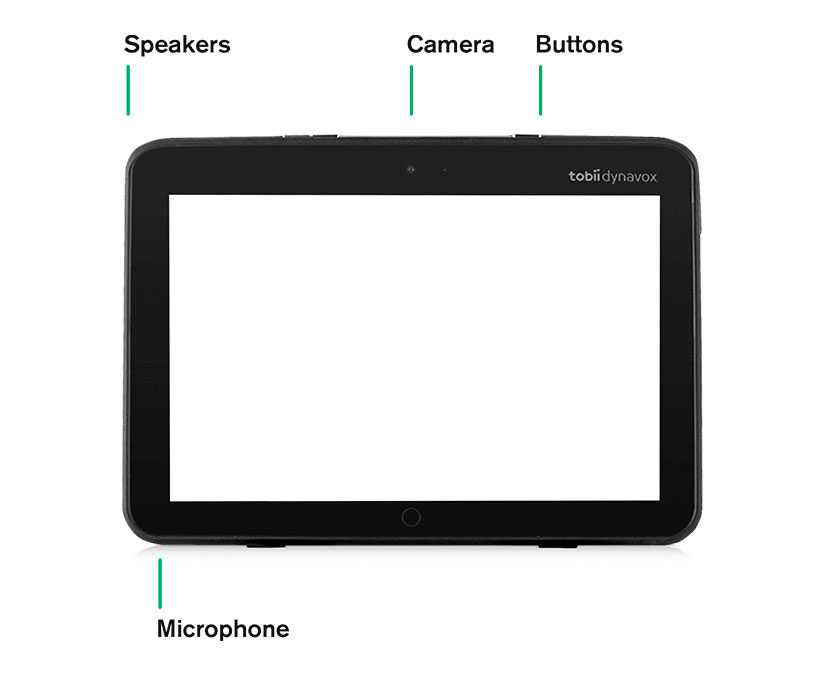 ---
Microsoft® Windows 10 Pro
---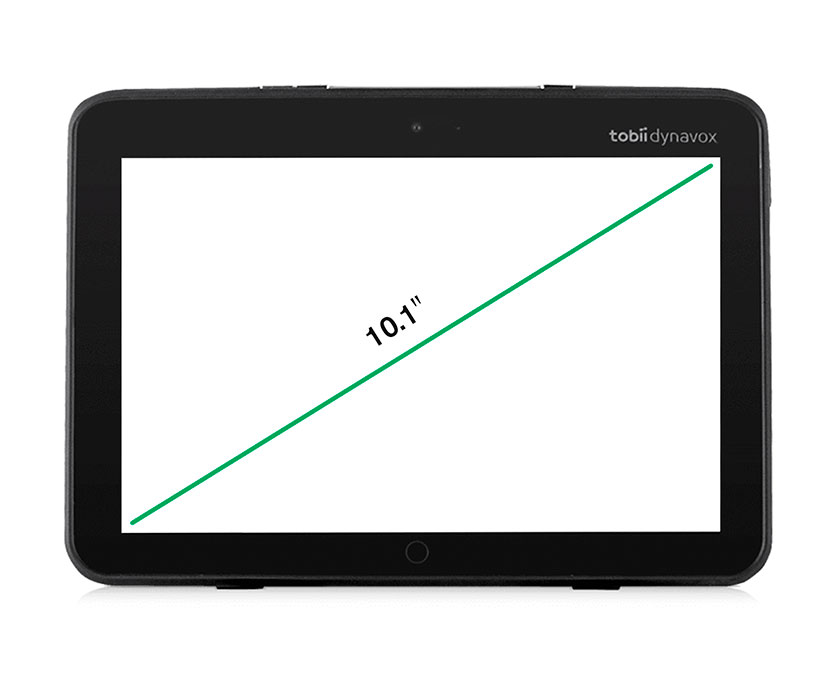 ---
---
Microsoft® Windows 10 Pro
TD Snap
Communicator 5
Snap Scene
Accessible Literacy Learning
Boardmaker
---
1 × Power On
1 × Volume Up and volume down
Rear-facing 8 Megapixels
Front-facing 2 Megapixels
1 × USB 3.0 full size
2 × 3.5 mm Switch Ports
Headphone/Microphone Jack
12 VDC Charging Port
---
---
Gorilla® Glass
IP54 Ingress Protection
Drop tested @ 5 ft (1.5 m)
Magnesium chassis
---